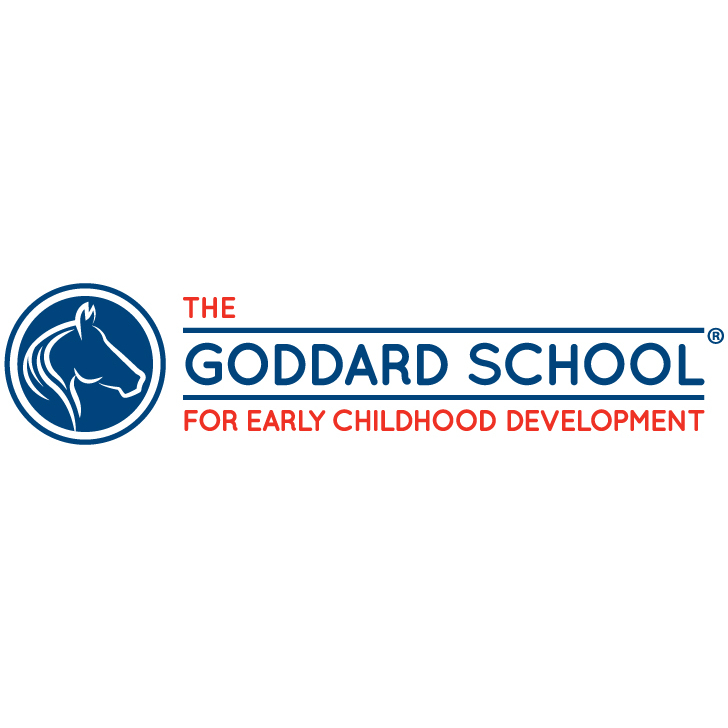 The Goddard School
Childcare Services Tampa
Free registration through July 31st!
Address

13401 Tampa Oaks Boulevard

Map

Place

Route

Tampa, FL

33637
Address

13401 Tampa Oaks Boulevard,

Tampa, FL

33637
Landline

(813) 978-8100

Fax

(813) 977-6509

Open today

E-Mail

Twitter

Facebook

Video

Website

Description
More than just daycare, The Goddard School located in Tampa, convenient to the Temple Terrace community, offers a child care program that nurtures a lifelong love of learning by providing dedicated teachers in a private preschool setting.
The Goddard School can be found at 13401 Tampa Oaks Boulevard . The following is offered: Childcare Services . In Tampa there are 125 other Childcare Services. An overview can be found here.
Keywords The Goddard School, private preschool, educational daycare, early childhood development, childcare, preschool teaching philosophy, play-based learning in early childhood, play-based curriculum, preschool goals and objectives, school quality standards, infant development programs, learning programs for toddlers, play-based preschool, private pre-k programs, private kindergarten school, school-age childcare, early childhood enrichment programs, mealtime routines for children, educational summer camps, science summer camp, tech summer camps, engineering camps for kids, art summer camp, math summer camp.
Bios
Ashley

Hello! My name is Ms. Ashley and I am the Director of The Goddard School. I assumed the role in March 2012 and prior to that I was the Assistant Director starting in November of 2010 and Preschool Lead Teacher when I joined the Goddard family in August of 2009. I have a B.S. in Family Social Science with minors in Family Violence Prevention and Sociology earned from the University of Minnesota. I currently hold State of Florida Staff and Director Credentials. I come to The Goddard School with plenty of experience working with children from corporate to private childcare settings. My history of working with children starts back in 1998 when I started volunteering at my local Safe Haven runaway shelter in many capacities, including holding a position of Youth Advisory Board Co-President until relocating in 2002. I then began volunteering as a tutor and "Big Buddy" at the local YMCA and volunteered and the University Advocacy and Education center where I later interned as a certified Violence Prevention Educator and Sexual Assault Counselor until relocating to Florida in 2007. I initially came to Florida for the warm weather but also gained a passion in Early Childhood Education! I enjoy spending my free time with my husband and our growing family, including our son Maxwell and daughter Loralina! When we aren't busy keeping up with all their "firsts" and eventful little lives you can find us enjoying football games and exploring Florida and many other travel destinations!
Raquel

Hello! My name is Raquel but most people know me as Ms. Rocky. I was born in Birmingham, Alabama and grew up in Brandon, Florida. I welcomed my daughter Tristin into the world in 2012. She is the light of my life. I received my Associates Degree from Hillsborough Community College and I am currently pursuing my Bachelor's Degree in Educational Foundations at the University of South Florida. I have been in the early childhood education field since 2012. I began as a childcare attendant for a local gym. I fell in love with working with children and decided to make it my career. From there I have taught all ages and stages and am now so excited to move forward in my career as the Assistant Director. I strongly believe in Goddard's philosophy and the educational standards that our school upholds. I am grateful for the opportunity to be a part of your child's education and I am eager to watch them learn and grow with us!
Annebil

Hello! My name is Annebil Markley. I am happy and thankful to be a part of the Goddard School. I graduated with a Bachelors in Elementary Education in the Philippines in 1987. I was a special education teacher for 20 years for visually impaired children who had multiple disabilities. It was my joy and happiness to see a three-four year old blind child in my care learn numbers and read and write in Braille. I also helped children with hearing impairments, autism, and down syndrome learn sign language. Teaching is my passion. When I moved to Florida, I immediately wanted to work with children. I have been working with infants and toddlers in Florida since 2013. Watching children learn and grow gives me a sense of accomplishment and achievement knowing that I can be a positive guidance in their lives.

Barbara

Hello! My name is Barbara Gonzalez. In 2005, I moved from Cuba with my husband and my son. I have a Bachelor's Degree in Physical Education from Habana University. I also have a Master's Degree in Education with a concentration in School Counseling from Ana G. Hernandez University. In my spare time I like to listen to music, exercise, visit the beach, and I especially love to travel.

Brandy

Hi, my name is Brandy Nessl. I was born and raised in Winter Park, Florida. I moved to Scottsdale, Arizona when I was 13. Earlier this year, I moved back to Florida and live in the Tampa area. I went to Northern Arizona University where I received my bachelor's in Elementary Education. I worked at the Goddard School in Chandler, Arizona for 4 years and worked with all age groups. I volunteered for the Special Olympics one year which was a great experience. I love teaching children and making a difference in their lives.

Brandy

Hello, my name is Brandy Prowell and I have been working in the early childhood field since 2008. My experience has helped to prepare me for everyday situations that might emerge in an early childhood classroom. I previously worked with the older infants in the past. However, I have worked generally with infants through school age children. I was first introduced to early childhood teaching through my sister, who is also an early childhood teacher. Through her, I was able to see how passionate she is and how much she loved being around children. Since my first day of helping in a childcare classroom, I decided that I also wanted to devote my career to helping and educating young children. I plan to pursue a Child Development Associate credential because I truly enjoy working with young children and I look forward to getting to know you and your family. I am excited to have the opportunity to help your child learn and watch them grow.

Cameron

Hello. My name is Ms. Cameron. I have worked in the childcare industry since 2014. I began working in childcare after enrolling my son in preschool and seeing what an impact that teachers make in our children's lives. I received my National CDA in 2017. Prior to beginning at The Goddard School Temple Terrace, I was a VPK teacher at The Goddard School in Wesley Chapel. I am currently working towards my Associates Degree in Elementary Education. I am grateful for the opportunity Goddard has provided me. I am excited to help your children learn and grow!

Danielle

Hello, my name is Danielle Nelson. I have been teaching preschool for the last 8 years. I currently have my National CDA and I am working on my degree in Child Development and Psychology. Before working in a center based childcare center, I worked in a group home as a Behavior Tech, helping children with special needs. In my free time I enjoy reading and writing, with hopes of one day becoming a children's author. The most rewarding thing about teaching for me is when a child has grasped the knowledge that they have learned from my classroom. I am very excited to be a part of the team at The Goddard School and I look forward to doing great things!

Gloria

My name is Gloria Velilla. I was born in Colombia and I came to this country in 1974 to marry my husband. For the past 30 years, I concentrated on raising my three children. Now that I have finished this important job of building a family, I have decided to teach children. This is a passion I have been pursuing for 9 years because I strongly believe that children are a masterpiece of God. Nine years ago I obtained my Child Development Associate's certification from Marion County Community College. My commitment is to teach the children and meet the expectations of our parents. 

Jennifer

Hi! My name is Ms. Jennifer and I am one of our Infant Room teachers. I graduated from the Florida College in 2012 with a degree in Elementary Education. Prior to joining the Goddard Team as a floater in January 2013, I worked as a substitute teacher at the Woodmont Charter School. As my stay here at Goddard has progressed, I have grown to love the babies and found a comfortable niche in the infant room. I attribute my love for children to plenty babysitting and caretaking when I was younger. I enjoy children and this is what ultimately led me to pursue further education and a career in the field.

Joshua

Hello everyone! My name is Mr. Josh and I am one of the teachers here at The Goddard School. I am currently pursuing a Masters Degree in Secondary Science Education at the University of South Florida. Goddard has given me the pleasure of starting my journey as an educator. After meeting and working with the children, I quickly realized my passion for being an educator. I am so excited to embark on this journey and I hope to grow and learn with Goddard for years to come!

Lindsey

Hello, my name is Lindsey Hughes and I am a proud member of The Goddard School faculty. I have always had a passion to care for children, so I decided to turn my passion into a career. After graduating from Hillsborough Community College with my Associates degree, I was employed at my first childcare position where I truly fell in love with teaching little ones. I plan to eventually become an elementary teacher upon receiving my Bachelor's degree in Elementary Education from Grand Canyon University where I am currently enrolled. Teaching at the Goddard School will enrich my experience pertaining to this field and I am very excited to see where my passion will take me in life.

Liz

Hello, my name is Liz Holland! I have been in the childcare field since 2009. I have my Early Childhood Professional Certification through DCF. I am currently pursuing my AA in Education and hope to achieve my BA in Early Childhood Education shortly after. Teaching runs in my family so to speak. My great grandmother and grandmother both taught in schools and my mother was a child care teacher herself. I was destined to be a teacher as well. Teaching is such a joy and so much fun. You can always rely on a child to put a smile on your face or make you laugh when you're feeling down.

Maria

Hi! My name is Maria, I am the infant room teacher. I have been teaching at The Goddard School since the school opened in August 2008. I previously worked with the Hillsborough County School system. I was born in Cuba, but raised in Venezuela. I earned my degree in Pre-School Education at Colegio Universitario Fermin Toro in Barquisimeto, Venezuela. I have studied the philosophy of Jean Piaget, which I share and use in my teaching methodology. In 1980, my husband and I came to Tampa and studied English as a second language at the University of South Florida. After completing our studies at USF, we returned to Venezuela and then moved back to Tampa in 2007. We have two children, a son, Rolando and a daughter, Laura. In my free time, I enjoy interior design, movies, walking, sightseeing and family gatherings. Babies are my passion! I love watching them learn and grow from such a young age. We have some of the best teachers in our Infant program.

Monica

My name is Ms. Monica. I am very happy to be part of The Goddard School. I was born and raised in Miami and moved to Tampa in 2011. I am a mother of a nine-year old daughter and a three-year old son. I've been in the preschool field for ten years. I have my National Child Development Associate certificate and I plan to obtain my Associate's Degree in Education. I enjoy watching children grow and learn. I try to instill creativity in our children and yet make sure the children have fun while exploring and learning.

Natalia

Hi, my name is Natalia and I joined the Goddard School in January of 2012 as an Assistant Teacher. I come to the Goddard School with over 8 years of experience of working in childcare. I have an Associates Degree in Mass Communications and am currently enrolled in the Elementary Education program at the University of South Florida. I have chosen this career because working with children and educating them is my passion. I have spent most of my life caring for and teaching children of all ages and backgrounds. I plan to further continue my education and obtain a Masters Degree in Education. When I see children learning I am motivated to keep doing what I do. I am motivated by their success and am motivated by the positive reactions from the students!

Sushama

My name is Sushama Patel and I am so glad to be a part of the Goddard School faculty. I have been in this profession since 1995. I obtained my bachelor's degree in Children's Education and hold a Master's degree in Economics from India. I worked as an elementary school teacher for 16 years and as a Vice-Principal for 4 years in India. I have also volunteered at local preschools and gained a wealth of knowledge through those experiences. Working with children is the most important part of my life. I have spent 23 years with children and hope many more to come. I can't imagine my life without helping shape children as they give me inner peace and happiness.

Tiffany

My name is Tiffany Kirby; I have been in the childcare field since 2008. In High School, I obtained my Early Childhood Professional Certification and am currently enrolled at Hillsborough Community College to get my A.A. in Education. Working in the childcare field has been such a joy, even on the tough days. I am very proud to say that we have the highest rated preschool in Temple Terrace. Our VPK class finished at 100% Kindergarten readiness rate! Children are our future and I am proud to know that I am part in helping shape the new world.

Zenovia

My name is Zenovia Horne or Miss Zee. I have been working with children practically all my life. I started in church, at Vacation Bible School every summer and just doing that, I knew I wanted a career teaching young children. I have a three year old son named Fabion. Having him reinforced that I wanted to work in the preschool field. My goal as a teacher has always been to build a loving trustworthy relationship with my students as well as with their parents. I am eager to re-enroll in college and finish getting my Associate's degree in Early Childhood Education.
AnnaKatharine

My name is Ms. AnnaKatharine. I was born and raised in Temple Terrace and have recently graduated from Florida College with my associate's degree. I am pursuing my bachelor's degree in mathematics at the University of South Florida. My goal is to teach math at a college level and to hopefully continue my education and earn my PhD. Before beginning at Goddard, I worked in the aftercare program of a Pre-K through 8th grade school, and taught 3-year olds at my church. I am excited and thankful to be working at The Goddard School.

Vanessa

Hello, My name is Vanessa Miller. I have always had a passion for working with children. I started as a volunteer with my church and soon became a youth leader. Following that, I worked as an intern in a first and second grade classroom for two years. I am currently attending the University of South Florida to earn my degree in Elementary Education. I am so excited to have the opportunity to work at The Goddard School and help the children learn and grow!
Calendar
Mandarin Monday!

Mandarin Chinese Lessons with Mr.Josh!

Starts: 01.04.2019 07:00

Ends: 01.04.2019 18:00

Yoga!!

Yoga!!

Starts: 03.04.2019 07:00

Ends: 03.04.2019 18:00

Todo Español Thursdays

Spanish Language Lesson

Starts: 04.04.2019 07:00

Ends: 04.04.2019 18:00

Chess At 3 Friday!!

Chess At 3 Friday!!

Starts: 05.04.2019 07:00

Ends: 05.04.2019 18:00

Mandarin Monday!

Mandarin Chinese Lessons with Mr.Josh!

Starts: 08.04.2019 07:00

Ends: 08.04.2019 18:00

Yoga!!

Yoga!!

Starts: 10.04.2019 07:00

Ends: 10.04.2019 18:00

Todo Español Thursdays

Spanish Language Lesson

Starts: 11.04.2019 07:00

Ends: 11.04.2019 18:00

Chess At 3 Friday!!

Chess At 3 Friday!!

Starts: 12.04.2019 07:00

Ends: 12.04.2019 18:00

Mandarin Monday!

Mandarin Chinese Lessons with Mr.Josh!

Starts: 15.04.2019 07:00

Ends: 15.04.2019 18:00

Yoga!!

Yoga!!

Starts: 17.04.2019 07:00

Ends: 17.04.2019 18:00

Todo Español Thursdays

Spanish Language Lesson

Starts: 18.04.2019 07:00

Ends: 18.04.2019 18:00

Chess At 3 Friday!!

Chess At 3 Friday!!

Starts: 19.04.2019 07:00

Ends: 19.04.2019 18:00

Mandarin Monday!

Mandarin Chinese Lessons with Mr.Josh!

Starts: 22.04.2019 07:00

Ends: 22.04.2019 18:00

Yoga!!

Yoga!!

Starts: 24.04.2019 07:00

Ends: 24.04.2019 18:00

Todo Español Thursdays

Spanish Language Lesson

Starts: 25.04.2019 07:00

Ends: 25.04.2019 18:00

Chess At 3 Friday!!

Chess At 3 Friday!!

Starts: 26.04.2019 07:00

Ends: 26.04.2019 18:00

Mandarin Monday!

Mandarin Chinese Lessons with Mr.Josh!

Starts: 29.04.2019 07:00

Ends: 29.04.2019 18:00

Yoga!!

Yoga!!

Starts: 01.05.2019 07:00

Ends: 01.05.2019 18:00

Todo Español Thursdays

Spanish Language Lesson

Starts: 02.05.2019 07:00

Ends: 02.05.2019 18:00

Chess At 3 Friday!!

Chess At 3 Friday!!

Starts: 03.05.2019 07:00

Ends: 03.05.2019 18:00

Mandarin Monday!

Mandarin Chinese Lessons with Mr.Josh!

Starts: 06.05.2019 07:00

Ends: 06.05.2019 18:00

Yoga!!

Yoga!!

Starts: 08.05.2019 07:00

Ends: 08.05.2019 18:00

Todo Español Thursdays

Spanish Language Lesson

Starts: 09.05.2019 07:00

Ends: 09.05.2019 18:00

Chess At 3 Friday!!

Chess At 3 Friday!!

Starts: 10.05.2019 07:00

Ends: 10.05.2019 18:00

Mandarin Monday!

Mandarin Chinese Lessons with Mr.Josh!

Starts: 13.05.2019 07:00

Ends: 13.05.2019 18:00

Yoga!!

Yoga!!

Starts: 15.05.2019 07:00

Ends: 15.05.2019 18:00

Todo Español Thursdays

Spanish Language Lesson

Starts: 16.05.2019 07:00

Ends: 16.05.2019 18:00

Chess At 3 Friday!!

Chess At 3 Friday!!

Starts: 17.05.2019 07:00

Ends: 17.05.2019 18:00

Mandarin Monday!

Mandarin Chinese Lessons with Mr.Josh!

Starts: 20.05.2019 07:00

Ends: 20.05.2019 18:00

Yoga!!

Yoga!!

Starts: 22.05.2019 07:00

Ends: 22.05.2019 18:00

Todo Español Thursdays

Spanish Language Lesson

Starts: 23.05.2019 07:00

Ends: 23.05.2019 18:00

Chess At 3 Friday!!

Chess At 3 Friday!!

Starts: 24.05.2019 07:00

Ends: 24.05.2019 18:00

Mandarin Monday!

Mandarin Chinese Lessons with Mr.Josh!

Starts: 27.05.2019 07:00

Ends: 27.05.2019 18:00

Yoga!!

Yoga!!

Starts: 29.05.2019 07:00

Ends: 29.05.2019 18:00

Todo Español Thursdays

Spanish Language Lesson

Starts: 30.05.2019 07:00

Ends: 30.05.2019 18:00

Chess At 3 Friday!!

Chess At 3 Friday!!

Starts: 31.05.2019 07:00

Ends: 31.05.2019 18:00
Images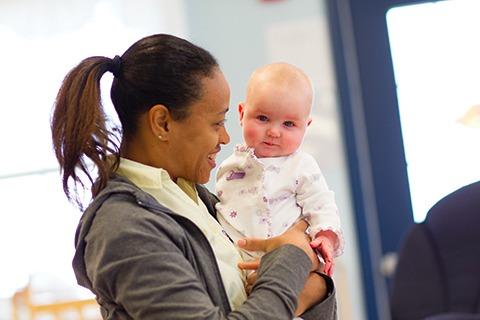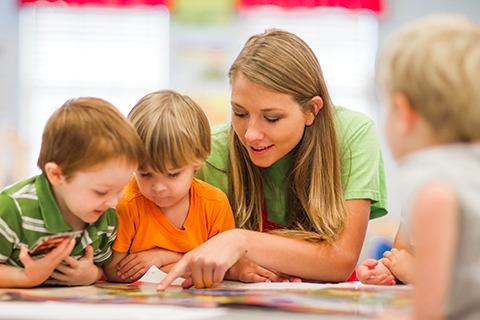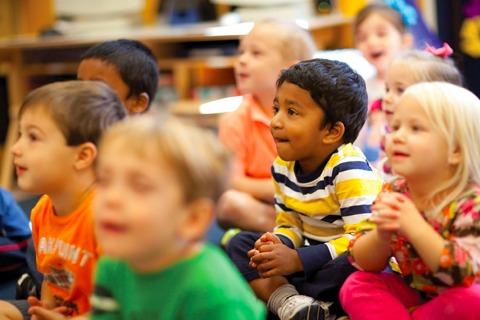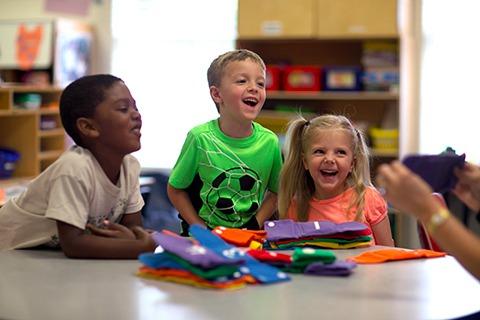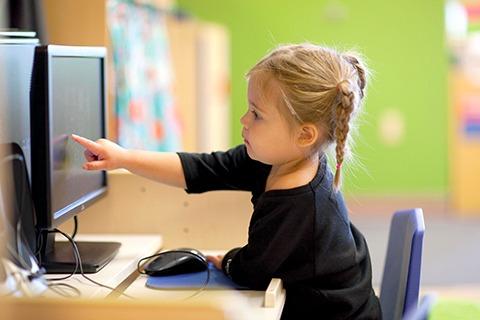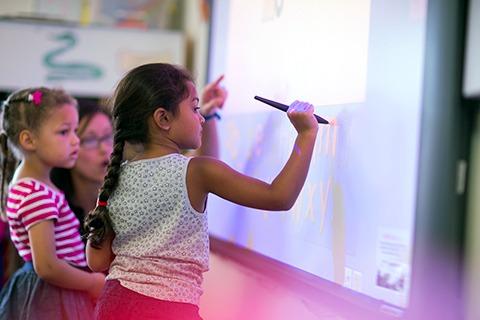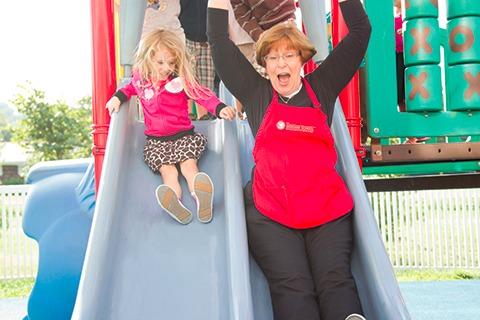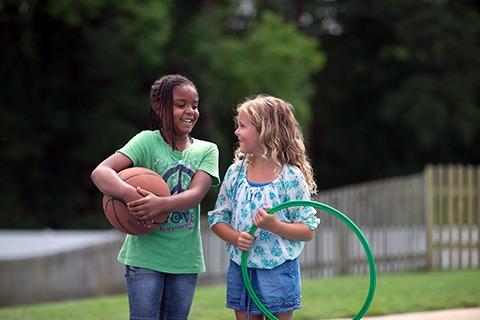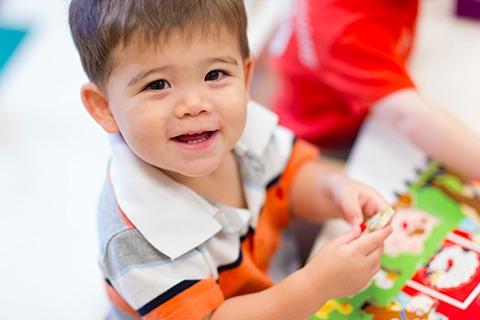 More Childcare Services in your neighborhood
Categories
Childcare Services
(813)978-8100 (813)-978-8100 +18139788100 (800)463-3273 (800)-463-3273 +18004633273