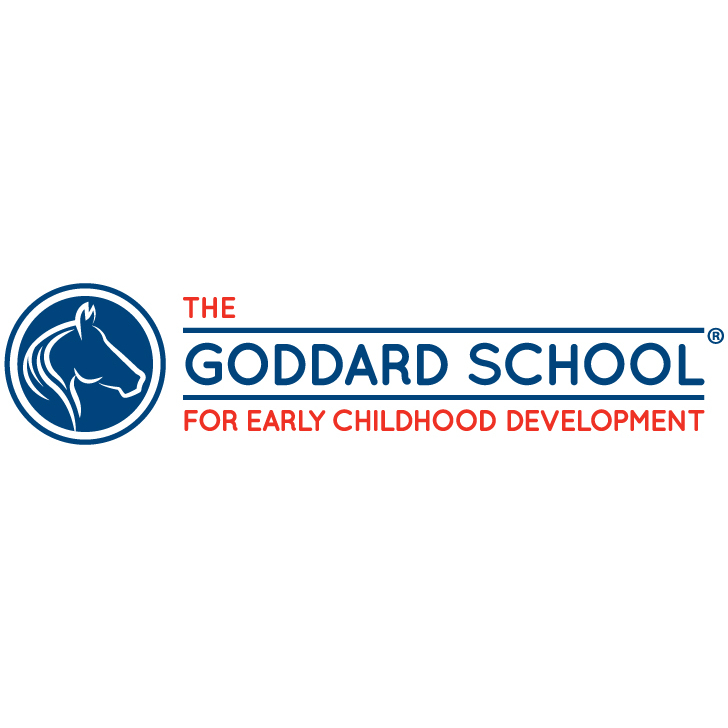 The Goddard School
Childcare Services Wesley Chapel
Prepare your child for success. Schedule a tour.
Addresss

2539 Bruce B. Downs Boulevard

Map

Place

Route

Wesley Chapel, FL

33544
Addresss

2539 Bruce B. Downs Boulevard,

Wesley Chapel, FL

33544
Landline

(813) 603-6100

Open today

E-Mail

Twitter

Facebook

Video

Website

Description
More than just daycare, The Goddard School located in Wesley Chapel offers a child care program that nurtures a lifelong love of learning by providing dedicated teachers in a private preschool setting.
The Goddard School can be found at 2539 Bruce B. Downs Boulevard . The following is offered: Childcare Services . In Wesley Chapel there are 6 other Childcare Services. An overview can be found here.
Keywords The Goddard School, private preschool, educational daycare, early childhood development, childcare, preschool teaching philosophy, play-based learning in early childhood, play-based curriculum, preschool goals and objectives, school quality standards, infant development programs, learning programs for toddlers, play-based preschool, private pre-k programs, private kindergarten school, school-age childcare, early childhood enrichment programs, mealtime routines for children, educational summer camps, science summer camp, tech summer camps, engineering camps for kids, art summer camp, math summer camp.
Bios
Mr Dinesh

After graduating with a bachelor's degree in Textile Technology, Dinesh worked as a textile engineer. He has since owned several successful businesses in the service, retail and hospitality industries. " I am excited and proud to be a part of The Goddard School and committed to providing the highest quality preschool experience for the children in the neighborhood. "
Ms Melissa

Melissa has been with Goddard since February 2017. Melissa comes to Goddard with over 20 years of Early Childhood experience. Melissa holds an Associate of Arts Degree in Child Care Center Management and a Bachelors Degree in Human Services/Applied Behavior Sciences. Additionally Melissa holds a teaching certificate in Special Education and is a Certified Professional Life Coach. In Melissa's spare time she coaches All Star Cheerleading in Land O' Lakes. Melissa has a beautiful daughter and 4 dogs. Melissa and her fiance moved to the Tampa area a year and a half ago. She hopes to touch the lives of all the children she meets.
Mrs Danita

Danita began her twenty five year journey in the Early Childhood Profession as a Preschool Music Teacher. From there, she directed children's theater, worked with the Dillard's Etiquette Program and served as a Director of Children's Learning Center @ Florida Hospital Tampa. Danita has also taught Continuing Education at the Local, State and National Levels. She holds a National CDA. Her hobbies are power walking, yoga, kayaking, antiquing and learning about Florida history. She and her husband live in New Tampa. Together they have raised five children and are proud grandparents of five.

Miss Jaime

Jaime is originally from New Jersey and moved to Florida in 2000. She has been with our school from the very start and has ten years of experience in the field. She has three years of college credits in early childhood education from Rutgers and also has her national CDA. Her passion is and always has been teaching and cannot imagine doing anything else. She is beyond excited to be in VPK this year and cannot wait to make a difference in your childs growth and development.

Miss Lisa

Lisa has been in the early childhood education field for over 10 years. She has obtained her CDA. Her favorite age to work with is the infants. She is excited to provide your child with a great educational foundation.

Saisamorn (Lar)

Lar Jennings has worked in the Early Childhood field for the last 8 years. Lar holds the Bachelors degree in Statistics and Masters degree in Business Administration from Thailand. After working in the business field for 13 years, Lar decided to move to Florida and follow her dream by becoming a teacher. Lar moved to Florida in 2008. This is when Lar obtained her CDA. Lar has been married for 9 years and has 2 beautiful girls and 1 cat. Lar loves to work with the children. She loves watching them grown and achieve their milestones. Lar is so excited to be part of the Goddard family.

Sasha

Sasha comes to Goddard with many years of experience in the Early Childhood field. Prior to coming to Goddard she was the lead teacher for the young toddlers and managed a children's clothing store. She has her national CDA. Sasha has 2 children who also attend Goddard. Adrian is in VPK and Avianna is in our First Steps Room. Sasha is a wonderful addition to the Goddard family.

Waheeda

My name is Waheeda Elahi. I am originally from Kalkutta, India. I graduated with my bachelor's degree from Dhaka Bangladesh in Liberal Arts. I currently hold my National CDA and just finished my course work for my Director's Credentials. I believe that early education is the foundation for the future of our children. I therefore chose the teaching profession to ensure that I can prepare young children for the future as I did for my own children when they were young. I have 2 sons. One is in the graduate program at Stanford University and the other is at the University of Texas, Austin. It is my hope that being part of the Goddard family we will work together in instill an amazing foundation for the children. I love to watch them grow!
Diana

Ms. Diana will be working with Ms. Danita this year in the VPK A Classroom. Ms. Diana comes to us with 14 years of early childhood experience. Diana has an A.S. degree in Education and is working on her Bachelors' degree in Elementary Education. Ms. Diana has 3 wonderful children, 2 girls ages 13 and 11 and a boy age 2 1/2.Ms. Diana's passion for teaching and caring for children is something she has had her entire life. She is so excited to be working with your children.

Jazmine

Jasmin was born on August 26th, 1990 in Bronx, New York. She lived in New Jersey, Pennsylvania, Florida and Charlotte, North Carolina, South Carolina and back here to Florida. She did her junior year of high school in Lake Wylie, South Carolina and graduated from Clover High in 2009. She attended Alien University, South Carolina State University and York Technical Collage with a major in psychology. She always wanted to work with children from a young age. She started her life time carrier in 2012 at her first child development center. She is overjoyed with getting to know, understand and love every single child in the class. She like to do her best to help your child succeed in everything that they wish to do. She is very excited to start a new chapter in life with them this school year.
Calendar
Water Play Day

Water Play Day

Starts: 01.08.2018 06:30

Ends: 01.08.2018 18:00

Soccer Shots

Soccer Shots

Starts: 01.08.2018 06:30

Ends: 01.08.2018 18:00

Pizza Day

Pizza Day

Starts: 03.08.2018 07:00

Ends: 03.08.2018 18:00

MichaelAngelo

MichaelAngelo- Artist of the Month

Starts: 04.08.2018 06:30

Ends: 04.08.2018 18:00

Mr. Tommy's Music Bus

Mr. Tommy's Music Bus

Starts: 07.08.2018 08:30

Ends: 07.08.2018 09:30

Water Play Day

Water Play Day

Starts: 08.08.2018 06:30

Ends: 08.08.2018 18:00

Soccer Shots

Soccer Shots

Starts: 08.08.2018 06:30

Ends: 08.08.2018 18:00

Pizza Day

Pizza Day

Starts: 10.08.2018 07:00

Ends: 10.08.2018 18:00

Time to Sign Tuesday

Time to Sign Tuesday

Starts: 14.08.2018 06:30

Ends: 14.08.2018 18:00

Mr. Tommy's Music Bus

Mr. Tommy's Music Bus

Starts: 14.08.2018 08:30

Ends: 14.08.2018 09:30

Soccer Shots

Soccer Shots

Starts: 15.08.2018 06:30

Ends: 15.08.2018 18:00

Todo Espanol Thursday

Todo Espanol Thursday

Starts: 16.08.2018 06:30

Ends: 16.08.2018 18:00

Pizza Day

Pizza Day

Starts: 17.08.2018 07:00

Ends: 17.08.2018 18:00

Time to Sign Tuesday

Time to Sign Tuesday

Starts: 21.08.2018 06:30

Ends: 21.08.2018 18:00

Mr. Tommy's Music Bus

Mr. Tommy's Music Bus

Starts: 21.08.2018 08:30

Ends: 21.08.2018 09:30

Soccer Shots

Soccer Shots

Starts: 22.08.2018 06:30

Ends: 22.08.2018 18:00

Todo Espanol Thursday

Todo Espanol Thursday

Starts: 23.08.2018 06:30

Ends: 23.08.2018 18:00

Pizza Day

Pizza Day

Starts: 24.08.2018 07:00

Ends: 24.08.2018 18:00

Time to Sign Tuesday

Time to Sign Tuesday

Starts: 28.08.2018 06:30

Ends: 28.08.2018 18:00

Mr. Tommy's Music Bus

Mr. Tommy's Music Bus

Starts: 28.08.2018 08:30

Ends: 28.08.2018 09:30

Soccer Shots

Soccer Shots

Starts: 29.08.2018 06:30

Ends: 29.08.2018 18:00

Todo Espanol Thursday

Todo Espanol Thursday

Starts: 30.08.2018 06:30

Ends: 30.08.2018 18:00

Pizza Day

Pizza Day

Starts: 31.08.2018 07:00

Ends: 31.08.2018 18:00

Pablo Picasso

Pablo Picasso

Starts: 01.09.2018 06:30

Ends: 01.09.2018 18:00

Time to Sign Tuesday

Time to Sign Tuesday

Starts: 04.09.2018 06:30

Ends: 04.09.2018 18:00

Mr. Tommy's Music Bus

Mr. Tommy's Music Bus

Starts: 04.09.2018 08:30

Ends: 04.09.2018 09:30

Soccer Shots

Soccer Shots

Starts: 05.09.2018 06:30

Ends: 05.09.2018 18:00

Todo Espanol Thursday

Todo Espanol Thursday

Starts: 06.09.2018 06:30

Ends: 06.09.2018 18:00

Grandparents Day

Grandparents Day

Starts: 09.09.2018 06:30

Ends: 09.09.2018 18:00

Time to Sign Tuesday

Time to Sign Tuesday

Starts: 11.09.2018 06:30

Ends: 11.09.2018 18:00

Mr. Tommy's Music Bus

Mr. Tommy's Music Bus

Starts: 11.09.2018 08:30

Ends: 11.09.2018 09:30

Soccer Shots

Soccer Shots

Starts: 12.09.2018 06:30

Ends: 12.09.2018 18:00

Todo Espanol Thursday

Todo Espanol Thursday

Starts: 13.09.2018 06:30

Ends: 13.09.2018 18:00

Time to Sign Tuesday

Time to Sign Tuesday

Starts: 18.09.2018 06:30

Ends: 18.09.2018 18:00

Mr. Tommy's Music Bus

Mr. Tommy's Music Bus

Starts: 18.09.2018 08:30

Ends: 18.09.2018 09:30

Soccer Shots

Soccer Shots

Starts: 19.09.2018 06:30

Ends: 19.09.2018 18:00

Todo Espanol Thursday

Todo Espanol Thursday

Starts: 20.09.2018 06:30

Ends: 20.09.2018 18:00

Time to Sign Tuesday

Time to Sign Tuesday

Starts: 25.09.2018 06:30

Ends: 25.09.2018 18:00

Mr. Tommy's Music Bus

Mr. Tommy's Music Bus

Starts: 25.09.2018 08:30

Ends: 25.09.2018 09:30

Soccer Shots

Soccer Shots

Starts: 26.09.2018 06:30

Ends: 26.09.2018 18:00

Todo Espanol Thursday

Todo Espanol Thursday

Starts: 27.09.2018 06:30

Ends: 27.09.2018 18:00
Images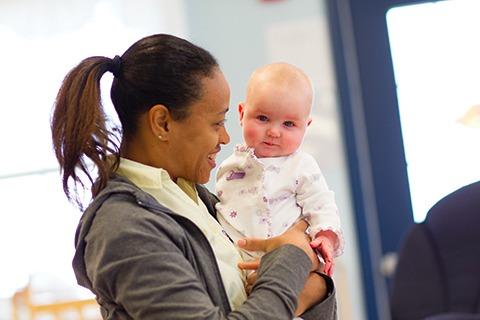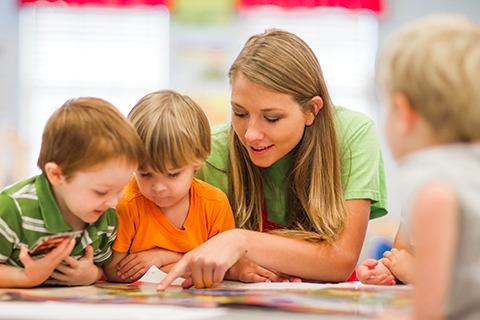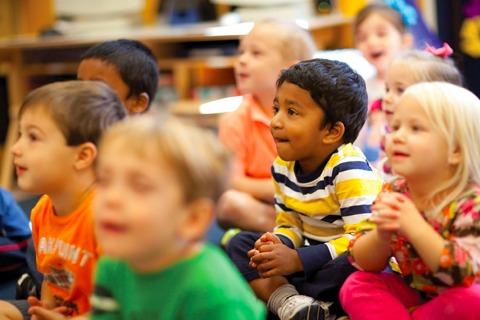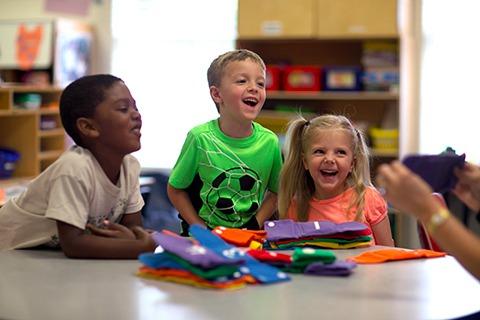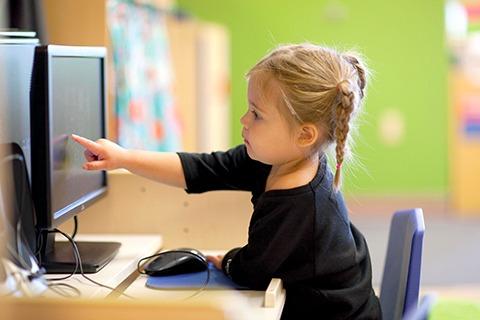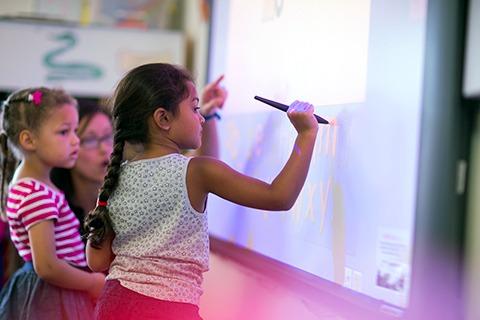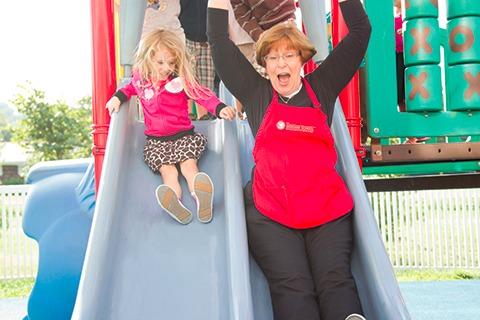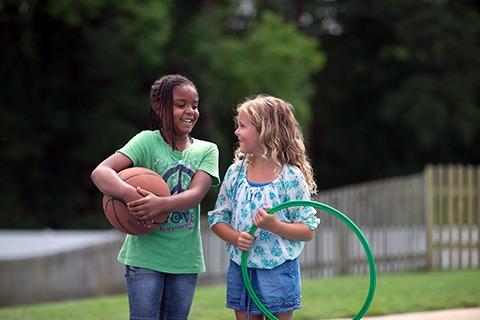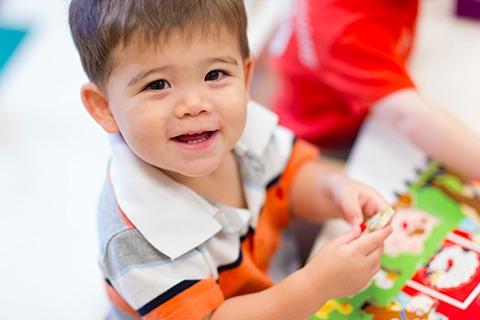 More Childcare Services in your neighborhood
Categories
Childcare Services